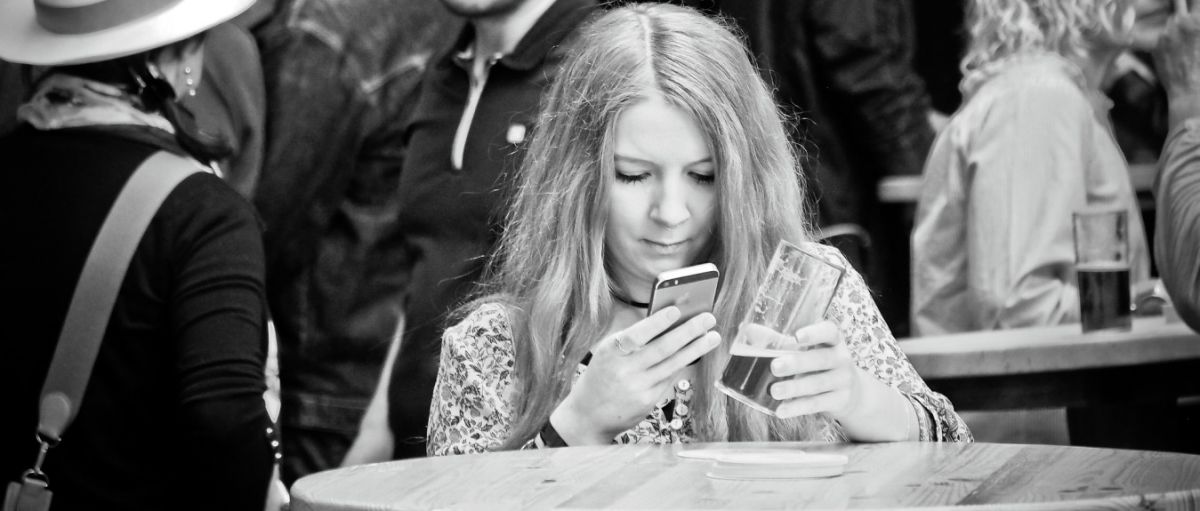 Making Sense of Craft Beer Reviews
11/12/2021 Beer reviews can prove to be an important factor in the buyer`s decision-making perplexity.
The boom in the craft beer industry has certainly been good for beer drinkers. There are now more than 5,000 craft breweries, and more than 10,000 possible beers to sample. Needless to say, even the most diligent and obsessive beer drinker would have a hard time choosing which beer to drink without the help of third-party reviews. But which craft beer reviews are the best? Which craft beer reviews best reflect consumer sentiment in the marketplace? And might there be a better system for managing and tracking craft beer reviews than what currently exists today?
Independent Media Reviews
For Baby Boomers and members of Generation X, it's safe to say that independent media publications such as The Beer Connoisseur, DRAFT magazine, Craft Beer & Brewing magazine and All About Beer magazine provide the most important craft beer reviews. The best part about these reviews is that they are unbiased, third-party reviews written by experts. In other words, crate brewers can't influence the way that experts rate and review their new beers.
One issue here, though, is that each magazine or publication has its own approach to the world of craft beer ratings. In the case of The Beer Connoisseur, for example, Beer Judge Certification Program (BJCP) judges write the reviews, and all reviews largely follow the BJCP guidelines for the various beer styles and categories. This can be a real advantage because it helps to standardize the review process. On the other hand, it also leads to a very rigid system of judging and evaluating beers that some younger beer drinkers might find off-putting. Since the styles and categories are so rigid, might it also lead to some beers being assigned to a misleading category or style? That's especially true now, given the proliferation of new beer styles.
Websites, Apps and Beer Blogs
For younger beer drinkers, the major sources of craft beer reviews are websites, apps and beer blogs. This makes sense, of course, because the younger millennial generation grew up with digital devices, and it fits into the whole millennial digital lifestyle to rate and review beers online. Some of the most important of these craft beer resources are Beer Advocate, Rate Beer and Untapped.
In many ways, these beer review sites serve the same function as customer product reviews on Amazon.com or movie reviews on IMDB – they reflect the popular mood or zeitgeist, are intensely personal, and tend to be most effectively used to determine "what's trending" at any point in time. They are also remarkably dynamic and flexible, able to add new reviews on (literally) a 24/7 basis. Thus, if you are looking for the most "of the moment" source of craft beer reviews, it certainly doesn't hurt to check out what your fellow beer drinkers are saying about a particular beer.
[[relatedPurchasesItems-43]]
However, keep in mind that such a system is also open to abuse. For example, would it be possible for someone working (at least indirectly) for a brewery to add a stellar new review for that brewery's new beers? A casual reader might not catch the fact that the review is, by its very nature, biased. And there is one more issue with these websites and blogs – they also have no way of knowing if a so-called reviewer has actually sampled the beer mentioned in the review. Think of it as the equivalent of an Amazon.com customer writing an unverified review of a product that he or she might have used in the past, but did not actually order and use via Amazon.com. As you can see, this entire system might be fun, populist and very easy to access – but it is also open to potential abuse.
Industry Beer Competitions
Perhaps the most prestigious forms of craft beer reviews are the industry beer competitions. At an event like USA Beer Ratings (organized by Beverage Trade Network), for example, high-profile judges use very defined criteria to assess beers in a wide range of categories and styles. Beers that win medals or high-profile accolades (ranging from "Best in Show" to "Beer of the Year") then come with an official seal of approval from some of the very best in the industry.
However, even this system of rating and reviewing beers comes with its own set of drawbacks. By their very nature, these annual events may only be able to rate 100, 200 or 300 beers. But if there are 10,000+ craft beers in the marketplace today, how will the other beers get rated and reviewed? So you can see that there is a process of self-selection that goes on here since some microbreweries might simply go overlooked.
Another issue is the fact that some breweries attempt to "game" the system. Given the importance of winning a top medal or accolade at these prestigious industry events, they may attempt to enter a special "one-off" beer that was specifically crafted for participation in the competition – even if that beer is not widely available for purchase by the average consumer. The goal, really, is just to be able to use the term "award-winning brewery" and showcase any medals won on social media – and that pretty much ignores the whole point of craft beer reviews: to reach as wide of an audience as possible with informed, accurate reviews that celebrate the very best beers available today.
A New Platform for Craft Beer Reviews
With that in mind, some craft beer enthusiasts have suggested the creation of a "meta" review site that aggregates reviews from all three of these sources: independent media, websites and blogs, and industry beer competitions. The aim would be to create something along the lines of a Rotten Tomatoes website, in which reviews are aggregated from across the web, and then compiled into one final score that tells you how "rotten" or "fresh" a movie is. This system allows for the diversity of opinion and provides an easy-to-understand solution for making sense of a wide variety of craft beer reviews from all over the web. In the final analysis, the craft beer industry would emerge all the stronger, with more reviews than ever before widely available to the public, across every major style or category.
Some Related Posts You May Like:
Enter your beers now and grow your beer brand in US market. Get your beers rated by Quality, Value and Package. The submission deadline is June 30.