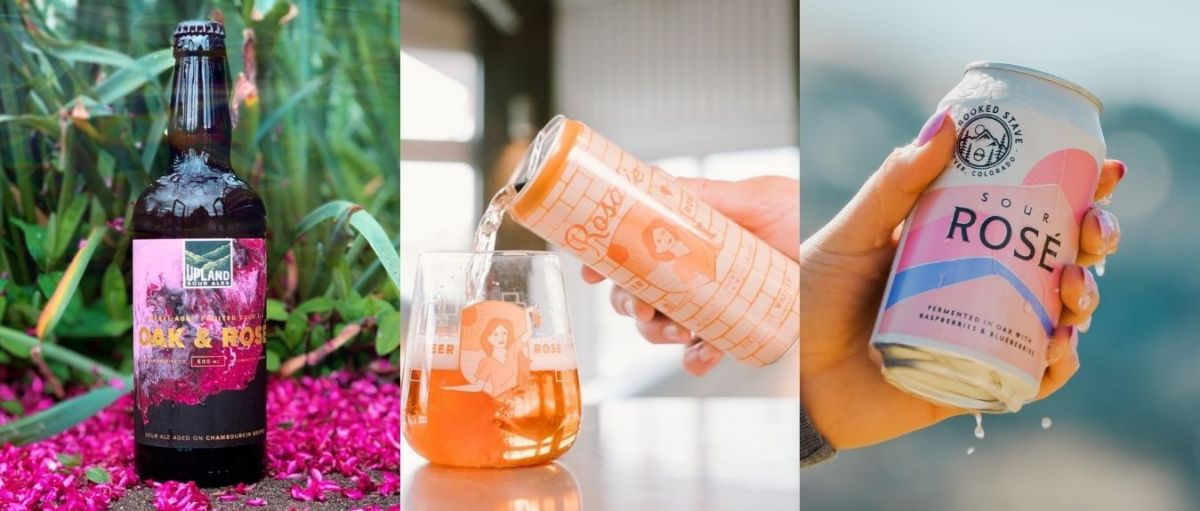 Rosé Beers on the Rise
12/04/2022 Inspired by the sweet, pink wine, this beer is on its way to becoming a craft brewery staple. This summer, rosé beers are the drink of choice. Here's why
Summer has arrived, and rosé has been the wine drink of choice for wine lovers for the previous few years. When sipping the delicate pink wine, warm summer evenings, outdoor meals in sidewalk bistros, and beachside bonfires come to mind.
It was only a matter of time until this light, fruity style made its way into beer. Brewers who may have previously experimented with beer-wine hybrids now have the opportunity to enter one of the country's fastest-growing alcohol sectors with rosé-inspired beers.
[[relatedPurchasesItems-43]]
Innovative brewers are creating rosé craft beers by mashing wine grapes with grains; others use hibiscus to add tartness and pleasing pink color. Some brewers use Champagne yeast with beets, raspberries, or red grape skins, to capitalize on the popularity of rose wines. The wine may also be used in the brewing process on rare occasions.
Rosé beers have primarily taken the form of fruity and funky sours in the craft beer market. These sweet and sour concoctions straddle the border between wine and beer, but they're a refreshing way to beat the heat this summer. The following breweries are leading the effort.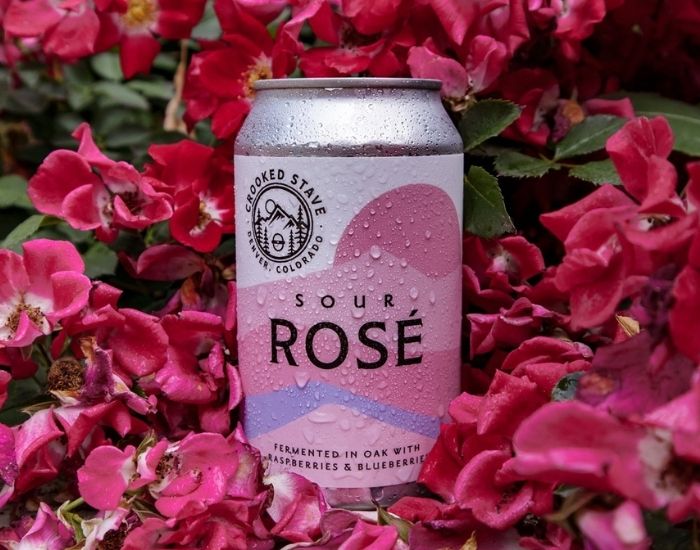 Image Source: Crooked Stave's Sour Rosé
Denver's Crooked Stave Artisan Beer Project ferments its Sour Rosé in oak barrels with raspberries and blueberries for color and flavor. Sour Rosé from Crooked Stave is a refreshingly crisp and effervescent wild ale fermented with raspberries and blueberries, giving it a faint rosé aroma, vibrant fruit flavor, and dry finish. "It's fermented mainly with our house mixed culture in an oak foeder." Then there's a secondary fermentation using whole raspberries and blueberries," Crooked Stave's production coordinator Danny Oberle says. "It was the first beer of its sort to be packaged in a six-pack of 12 oz. cans–a game-changer–and it's a lot of fun to produce." We're a little delighted that Sour Rosé has gotten so much attention." Source: (Craft Beer)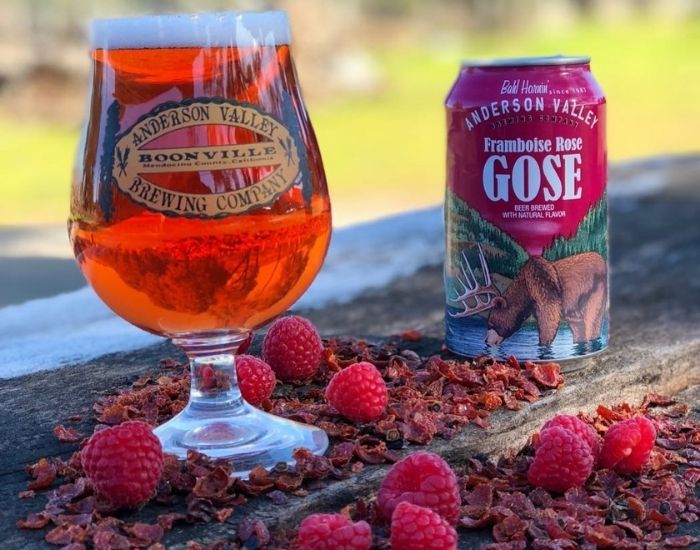 Image Source: Anderson Valley Brewing Company's Framboise Rose Gose
In California's wine region, Anderson Valley Brewing Company chose to use what they had learned from past collaborations with local wineries to create a rosé-like flavor. Rosehips offer a floral aroma to Framboise Rosé Gose, while raspberries add a fruitiness prevalent in rosés. Our Framboise Rose Gose is a delicious kettle-soured beer made with rose hips and fresh raspberry puree. Fresh berry tastes blend with the salty tartness of gose to create a particularly complex and delightful drinking experience.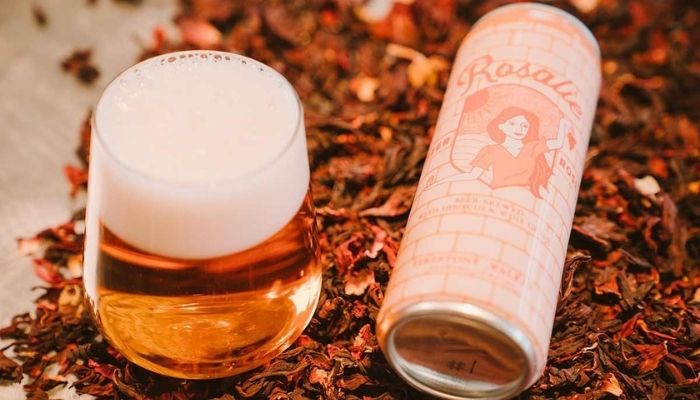 Image Source: Craft Beer, Firestone Walker's Rosalie (Rosé Beer)
The Firestone Walker Brewing Company in Paso Robles, California, is located in the heart of wine country, with more than 250 wineries in San Luis Obispo County. Rosalie, a beer created with a mix of local wine grapes, including Chardonnay, Sauvignon Blanc, and some Muscat, has a "very unusual almost tropical aroma and flavor," according to Brewmaster Matt Brynildson. Source: (Craft Beer)
Firestone introduced Rosalie in 2018. For the production of Rosalie, 100 tonnes of wine grapes were harvested, the grapes were pressed, and the beverage was prepared by fermenting the grape juice with light pilsner malt, giving it a fruity roundness with overtones of stone fruit and breezy citrus. The hops balance out the richness and add a citrus note, mixing well with the warm, yeasty aroma. The drink is then infused with a dash of hibiscus to give it a pink tint and a hint of fruity tartness. It's an excellent summer cooler for putting in the cooler during your next summer get-together.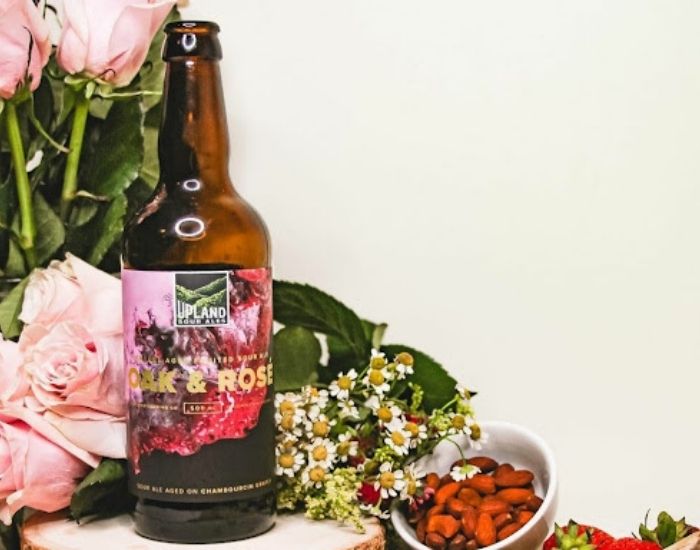 Image Source: Upland Brewing Co's Oak & Rose Beer
Upland Brewing Company in Bloomington, Indiana, collaborates with Oliver Winery and Vineyards to develop Oak & Rosé, a barrel-aged fruited sour ale with a higher ABV (7%) than other rosé beers. "When we swapped a couple of cases of beer for their spent wine barrels," recounts Pete Batule, Upland COO and head of brewing operations, the brewery-winery relationship began many years ago, long before the rosé beer boom. Source: (Craft Beer)
Upland aged their beer in Oliver's barrels. Upland began experimenting with Oliver's grapes later on. Upland began using the same grapes for its beer as Oliver did for its rosé wine around two years ago: Chambourcin, a novel hybrid, thrives in Indiana. Oak & Rosé is a mix of old Chambourcin grapes fermented in oak barrels. Chambourcin is a French-American hybrid grape variety that produces vivid red wines and is utilized to manufacture Rosé wines. Red cherry, red fruit, red berries, and herbs are among the scents and flavors imparted by the grape.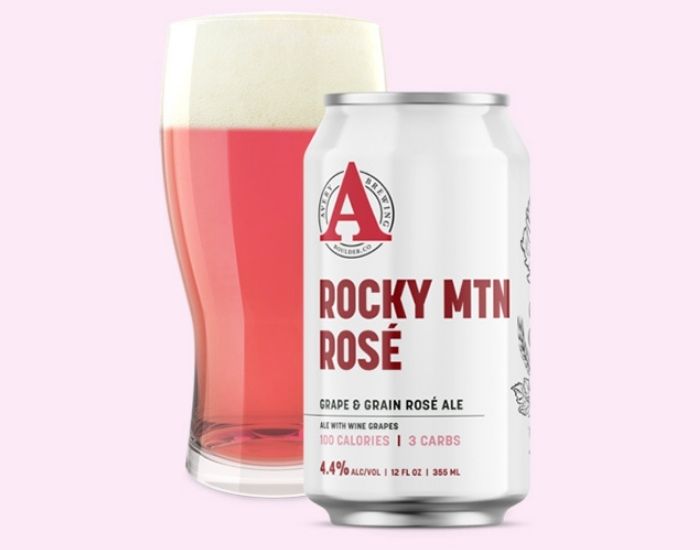 Image Source: Hop Culture, Avery Brewing Co's Rocky MTN Rose Ale
Avery Brewing has been a Colorado-based brewery for over 25 years, with a unique focus on crafting the ultimate beer. Avery Brewing Co.'s low-calorie, low-carb beer has a distinct wine-like scent with a firm pale ale backbone thanks to grape and grain fermentation. The Apollo hops contribute a faint bitterness, which is moderated by the sweetness of the fruit. This Rocky Mountain Rosé is a "sparkling, bright, and crisp" Beer/Wine Hybrid Ale made with actual wine grapes, designed to be a low-calorie offering that would satisfy lovers of both Rosé wine and craft beer. Rocky Mountain Rosé will leave you rejuvenated and "tickled pink" at only 4.4 percent ABV, 100 calories, and three carbohydrates.
Article By Aakriti Rawat, Beverage Trade Network
Image Source: Firestone Walker Brewing Company's Rosalie (Rose Beer)
Enter your beers now and grow your beer brand in US market. Get your beers rated by Quality, Value and Package. The submission deadline is June 30.