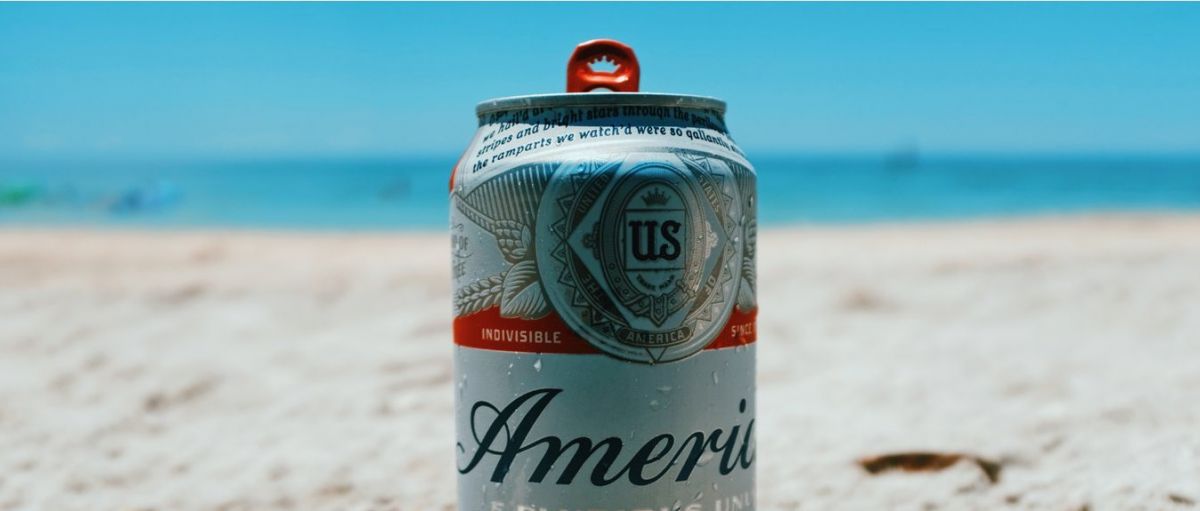 Recyclable Packaging for Beers
07/12/2021 The beer industry is gearing up for some eco-friendly packaging. It's a new era for beer and nature.
Sustainability is the new black, and it's for the good of the world. From production to sales, everything is finding its own way to protect and take care of mother Earth - and beer packaging is no different.
The Barley Infused Noble Brew is the talk of the town these days for its packaging. News has it that for the beer to leave the brewery and reach its destination, a number of alterations are being done in its packaging. Yes, beer packaging is the new area that is bending itself towards nature and the environment's side.
In order to maintain the taste quality, flavor stability and safety of the beer, different packaging is done. Keeping in mind these factors and adding one more to them which is that of sustainability, innovation is there in the beer packaging.
[[relatedPurchasesItems-43]]
If we look at it in a general sense, one could find beer in its standard green or brown 12-ounce bottle or even a larger one, cans with standard plastic six-pack rings on it, or the draft beer. These are some basic beer packaging options one would usually come across in the beer industry, in the past and even today. Moreover, plastic usage for the beer packaging in the form of six rings which can hold six beer cans together has to stop somewhere because it is doing no good to the environment specifically.
The supreme reason for starting this recyclable packaging initiative is to curb ocean pollution. Ocean pollution is the consequence of plastic accumulating in the ocean, on the shore because of the six-pack rings made of plastic, used in the beer packaging. The sick pack ring is only one of the examples of packaging that is polluting the ocean.
---
In the mood for a pint?
Click here to check out 10 Best IPAs To Try Before 2019 Ends
---
Also, around 15,00 six-pack rings were cleaned up from the ocean by the volunteers in 1998 under a clean-up mission on the Oregon coast, as reported by the National Geographic website article. 'Ocean plastic' is a huge concern nowadays and a key reason to start this whole new initiative of recyclable beer packaging.
Keeping ocean pollution on one hand, there is more to it in the form of normal land pollution which occurs due to excessive plastic usage and improper ways of dumping it. Sometimes ineffective recycling methods also tend to increase the pollution - and the beer industry has a huge role to play here as well.
Considering the pollution problems occurring due to beer packaging, there are a couple of new packaging techniques coming out in the market.
The Saltwater Brewery of Florida, a craft microbrewery from Delray Beach up the coast, has come up with an E6PR (Eco six-pack ring) packaging technique whose work was being carried out since 2016. It was something that had to be durable enough to go through the packaging machines, warehouses and finally to the retailer's shelf through shipping as per Fast company article. Making it strong enough to survive every process, it needed some great research and test time.
This technique of edible and biodegradable six-pack holders made up of wheat and barley which are used to keep the beer cans connected. So, the next time you buy a six-pack of your favorite beer and sit on the beach, need not worry about those can holders because they can suit themselves. Fun fact is even animals like fish and turtles can eat it without any harm as they are eco-friendly. Even with all the benefits, everything has a downside. On a technical note, these holders can be contaminated until they reach the retailer because they are natural. So, this would only affect its taste and not the form. Contamination in this context was just a property of these holders which just makes them authentically biodegradable.
It is also the beach frontlines that get accumulated of plastic on a larger level. Curbing this problem so that beer can be enjoyed on the beach without these sad after effects, this idea of E6PR can prove to be of great help. Recently, Corona joined hands with an environmental organization - Parley for the Oceans becoming the first big beer brand to try out these new plastic-free rings.
Yet another great innovation change in the beer packaging was done by Danish Beer company Carlsberg where the plastic rings used to keep the cans together were replaced by a different glue, which can survive cold temperatures and be recycled with cans!
Beer packaging methods are reaching new levels of innovation, all for environmental safety. Talking about new levels of beer packaging, there is yet another segment whose work will start at a factory in Mexico, which will be the one made from product waste accumulated while making beer. This new version of the six-pack rings will require testing and verification thus, it can be said to be in process.
If this natural six-pack ring concept works, it can slowly eradicate plastic usage and contribute hugely to curb the plastic accumulation.
Last but not the least on a much smaller level there are breweries selling beer in reusable glass growlers, doing their bit towards nature. Including stainless steel kegs, PET containers which contribute towards a plastic-free beer selling. Therefore, it can be evidently said that beer packaging is taking a new turn towards making it sustainable and safe.
Therefore, not only the companies but also people are coming together to promote and use recyclable beer packaging keeping in mind environmental safety. We cannot wait to see the world enjoying their beers in the most sustainable packaging which makes them as well as the environment feel good.
Get rated by Quality, Value, and Packaging by the top trade buyers in the USA. Enter today and avail the early bird offer. Here is how to enter.